Products

friction linings
Friction lining is a collective term for brake lining, clutch lining and slideway lining, irrespective the technical scope of application. Furka AG develops and produces brake pads for a wide variety of applications. In addition to classic brake linings, e.g. for discs, drums, band or rail brakes, also for special industrial applications. Furka AG's brake linings can be found in machine and plant construction, in mountain railways, lifts, conveyor belts and e.g. also in military vehicles.
NEW:

sintered lining materials
Furka AG has expanded its product portfolio.
Based on a new cooperation, Furka AG is now in the position to offer also solutions for applications where it is necessary to transform high kinetic energy with sintered lining materials. Our sinter material consists out of many different metals which are specially developed for specific customer applications. They are products under high pressure and extreme high temperatures (1200 °C). nSintered linings are used in applications for high speed, long stopping times and extreme temperature ranges.
Under these conditions the lining coefficient of friction remains relatively stable with low wear rates.mThe production of our lining material is based on almost 2 decades of experience and supported by a complex and fully equipped R&D centre.Our sintered linings are used in applications like wind turbines, material handling equipment for ports, steel mills and mining as well as trains for public transport.
Thermal energy
The friction lining guarantees a continuously repeatable, controlled intervention in a mechanical process. This intervention (braking, coupling, sliding) destroys kinetic energy (kinetic energy) and mainly converts it into thermal energy. This energy conversion formulates the required mechanical, thermal and tribological characteristics of the friction lining.
Applications
Friction linings are used in most industries and a wide range of different applications:
mechanical engineering
public transportation; e.g. bus, tram, railway
mountain railway; e.g. cable car, cog railway
heavy duty vehicles; e.g. army, construction
agricultural machinery
automation and robotics
Brake pad
Uncompromising operational safety
The brake pad is a mechanically and thermally moderate to highly stressed component. Such pads are used wherever vehicles (train, tram, bus, cable car, truck, etc) or moving machine systems have to be decelarated or completely stopped. The kinetic energy is thereby converted into thermal energy (heat) by the friction between the brake pad and the drum (drum brake) or brake disc.
Brake pad
Drilled / grooved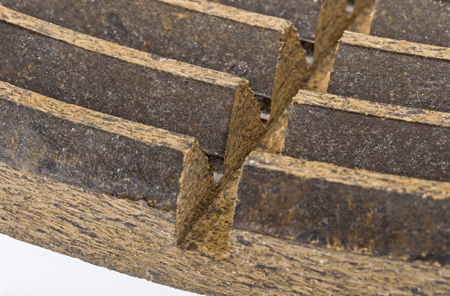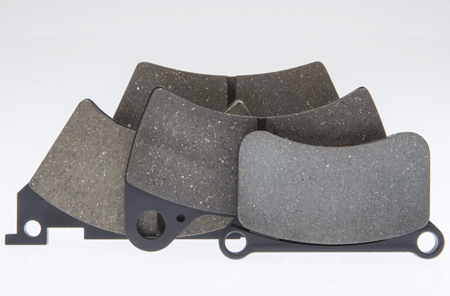 Brake discs
Compression-molded, water-blasted, glued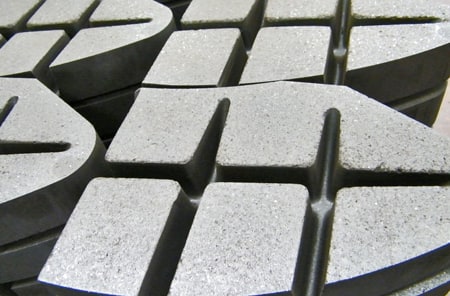 Brake discs
Pressed in carrier plate
Brake pad
Compression molded, riveted
Heavy Duty Shock Absorber
Brand Profile
Originating from American design and technology, EKD specializes in research and development, manufacture, testing and solutions of energy absorption and vibration control products like hydraulic shock absorbers, viscous dampers, wire rope vibration isolators, polyurethane cushions etc. R&D and manufacture are based in Wuxi, Jiangsu Province. Currently, EKD has 4 complete product lines and the leading product testing lab in the industry.
Heavy Industry Shock Absorbers
EI Series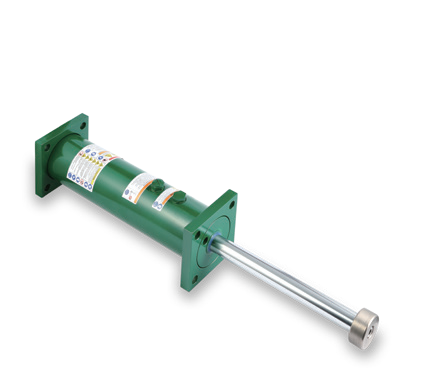 Heavy Duty Shock Absorbers
ED Series
Clutch facing
Protects your system from overload
Clutches are designed as a seperator between drive and downforce and are non-positive. In the event of a torque overload a power interruption in the drive train is required for safety reasons which is assured by Furka clutch facings. A controlled decrease of the friction coefficient of the clutch facing prevents thermal overload and ensures the longevity of the system. Furka facings work also perfectly in the opposite direction for systems that have to start gently.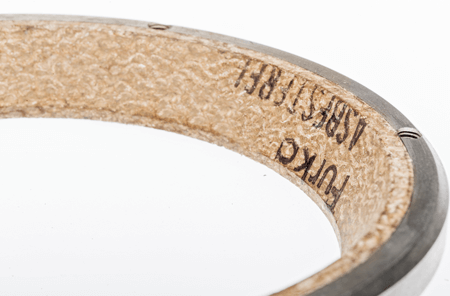 Coupling ring
Conical, glued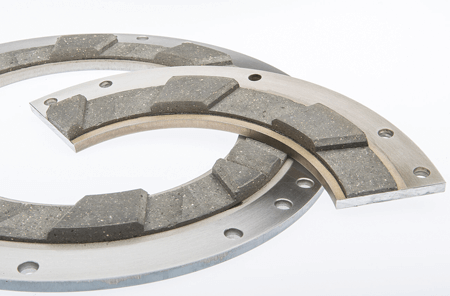 Clutch disc
Divided, glued
Clutch disc
One-piece, glued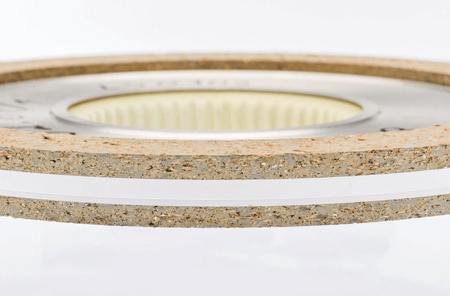 Clutch disc
Double-sided, glued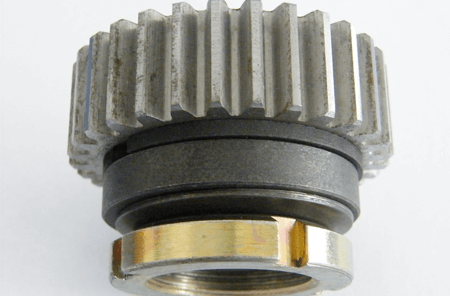 Sliding surface
Wherever small, constant friction coefficents ​​are required
The charactristics of sliding surfaces are low friction coefficients with high heat resistance and strength. Provided no standard sliding surface is suitable to your requirement due to highest mechanical load we are happy to advise you to find a solution in laminated materials.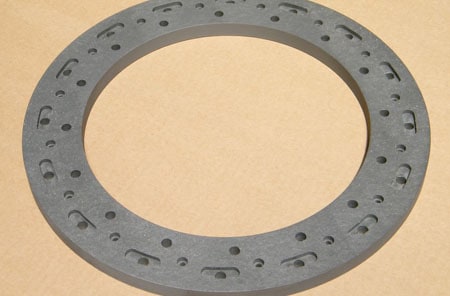 Special solutions

Custom & individual
Customized solutions are our strength
Standard products are not always the best solution for many applications. Special requirements, such as customised installation dimensions thermal-, physical-, or chemical properties require individual solutions. And we are particularly good at this.‬
Know-How based on decades of Experience
For over 80 years the product name FURKA has been a guarantee for individually adapted products. Thanks to universal product alignments and flexibility , our customers also benefit from optimal applications that we offer.
Your satisfaction is our motivation
The friction- and sliding linings are safety components and it is a matter of trust for the user that these parts operate reliably. FURKA-Reibbeläge AG develops and produces customer-specific brake-, clutch-, and friction linings for a wide range of use under the most fastidious quality requirements tailored to the respective application. We are represented by distribution partners in almost every country in Europe such as Germany, Austria, Belgium, France, Holland and Luxembourg; further Kovis components complete our assortment.
Decades of experience
Friction linings have been the core business of Furka Reibbeläge AG since 1930. Our experience grows with every customer project that we are allowed to accompany. We would be happy to learn more about your challenges in the areas of braking, clutching, sliding and look forward to working with you to find a suitable solution.