Variable and demanding
Friction linings are used in a wide range of applications: Either for tiny shaft brakes, as mini brake linings in switch drives for high- and mediumvoltage switching systems or for large brake plates which are responsible for safely bringing generators to a halt. By using 200 different raw materials, we are continuously developing new compositions so that we can meet customers' specific requirements.
Decades of experience
Friction linings have been the core business of Furka Reibbeläge AG since 1930. Our experience grows with every customer project that we are allowed to accompany. We would be happy to learn more about your challenges in the areas of braking, clutching, sliding and look forward to working with you to find a suitable solution.
Product examples

from this application area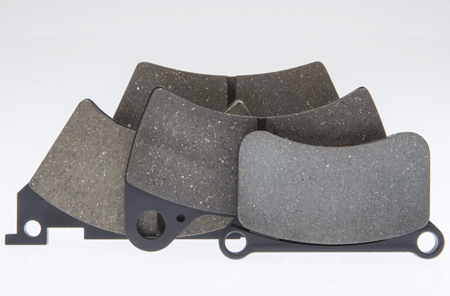 Disc brake pad
Compression molded, water-blasted, glued
Disc brake pads
Tram, mainline, special machine construction
Sliding plate
Freight wagons, main line